Benjamin Keil
With a Bachelor Of Arts as a musician and instrumental teacher, I am your contact person when it comes to music of today! Through the focus on popular music, it is possible for me to convey the music culture of the present particularly authentic. Here the focus is always on playing the music that accompanies you personally!
With me you will learn the necessary craft AND above all, to express the songs as you imagine it!
Especially the variety of the younger music history is so exciting.
From jazz to hard rock, we can let off steam and develop your own sound from it.
What would our lives be like without music?
Its energy drives us, relaxes us or inspires us – in all areas of our lives!
Discover what's inside of you and recharge your batteries while playing your favorite music!
With me you can learn everything that has to do with drums, guitar and bass.
In addition to drum / cajon / guitar / and bass lessons in presence or online, I also offer various group lessons as needed, which I have specially designed.
Learn more about my expertise!
Vita
Studies at the Institute of Music in Osnabrück, Popular Music Department

Study preparation at the Conservatorium in Maastricht in the field of Jazz/Pop

Classes at the Jazz Academy Dortmund

15 years of teaching experience

Live experience in the genres of pop, rock, blues, jazz, funk, musical and metal
Learn more (in german language) at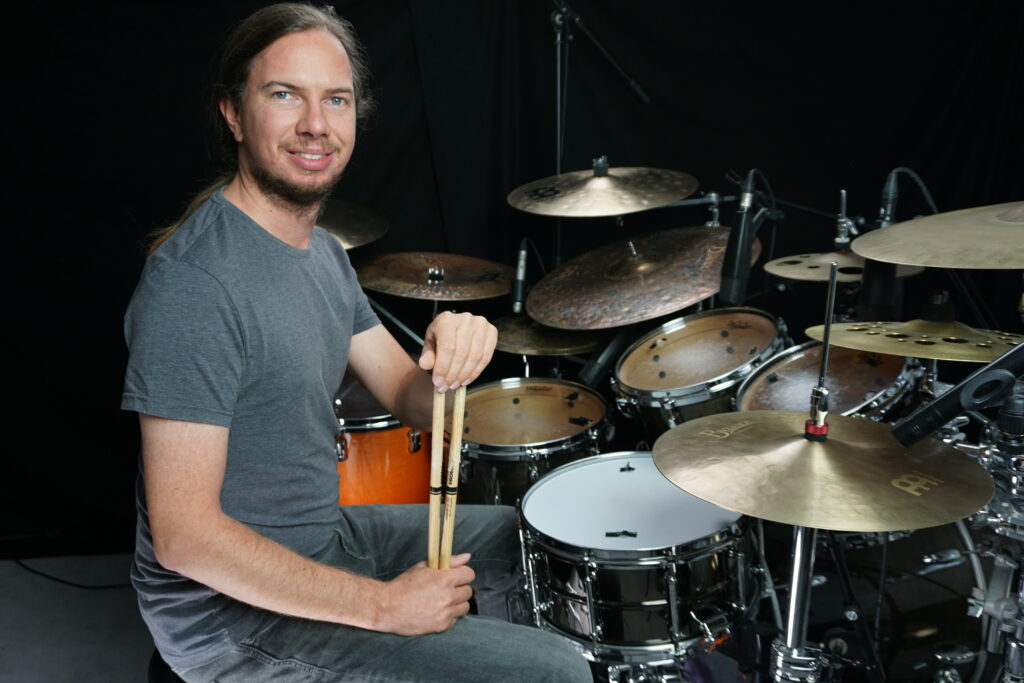 Well structured lessons!
I am really excited about the lessons with Benjamin! He can actually communicate very clearly and guides me through how I can do things better in a great way! His exercises are very well structured and really bring me forward, thank you!